RestroZap

Customers

Our customers find RestroZap easily customizable, effortlessly valuable and explicitly dependable.

Hyderabad House - Atlanta
RestroZap can be a crucial ingredient for your restaurant sales to trend upward. I am someone with very little technical knowledge. Still, I managed to set up RestroZap, an attractive, user-friendly system that boosted my restaurant sales and profits. Now we are loved by all kinds of customers.

Biryani Pot - Parsippany
RestroZap is packed with well-crafted features. It gives credibility to our business, allowing customer loyalty and enhanced brand value. We are happy with the revenue insights that it provides with its dashboards. Now I think my Restaurant business is future-proof, come what may!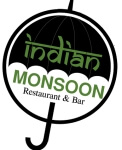 Indian Monsoon Durham
RestroZap is a powerful online ordering system with many valuable tools to help me automate many processes, saving time and money. It allowed me to run my business more effectively by reducing the time spent in taking, delivering, and charging orders. Now I can serve my customers better and offer attractive rewards for customer loyalty.

Hyderabad House - Arizona
I've been using RestroZap for a while now, and our business has grown leaps and bounds. My staff loves how it makes it easier to present my restaurant menu to my customers and how it is so simple to set up in the admin section. Also, my customers find it easy to use and place orders.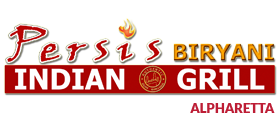 Persis Grill Atlanta
I find the built-in comprehensive digital marketing tools in RestroZap very useful. As a result, I have attracted new traffic, increased repeat business, and showcased my restaurant better on social media with significantly less effort.

Hyderabad House - Irving
RestroZap is the digital leap that my Restaurant business was long awaiting. I love being the admin and editing the site myself. I never knew I could do a lot more with less. With its top-notch features, RestroZap is simple and secure. My restaurant business has transformed from striving to thriving!

Chef of India New Jersey
RestroZap makes managing my restaurant EASY. I don't need to be a tech expert to manage my website. RestroZap is all I need to keep my restaurant online and run my restaurant effectively.
Monks Houston
My restaurant has seen a tremendous surge in sales with RestroZap. My customers find online ordering simple and convenient and tend to reorder more. RestroZap simplifies managing discounts and coupons, which helped us in converting customers to loyal customers!

Hyderabad House - Schaumburg
I would cherish choosing RestroZap for my Restaurant business because it offers all the essential features and flexibility for ordering food online for my customers. With its online menu and other exciting features, we are delighted with the sales results and our customers' response to RestroZap.

Spices Hut Food Court
RestroZap's Kitchen Display System is awesome! It automates my restaurant's Kitchen. My staff loves how it sorts out the orders into different categories and alerts them on orders that need immediate attention. RestroZap is the best technology partner I could have wished for!